Private Market Glossary
What is an Indication of Interest (IOI)?
An Indication of Interest (IOI) is generally a non-binding indication of an interest by a buyer or seller to purchase or sell a security.
IOIs can be used prior to an initial public offering (IPO) by underwriters to help them determine how to initially price the stock. In a secondary marketplace for private or public shares, an IOI typically means that a buyer or a seller, is interested in entering into a transaction to buy or sell shares at or above a certain price.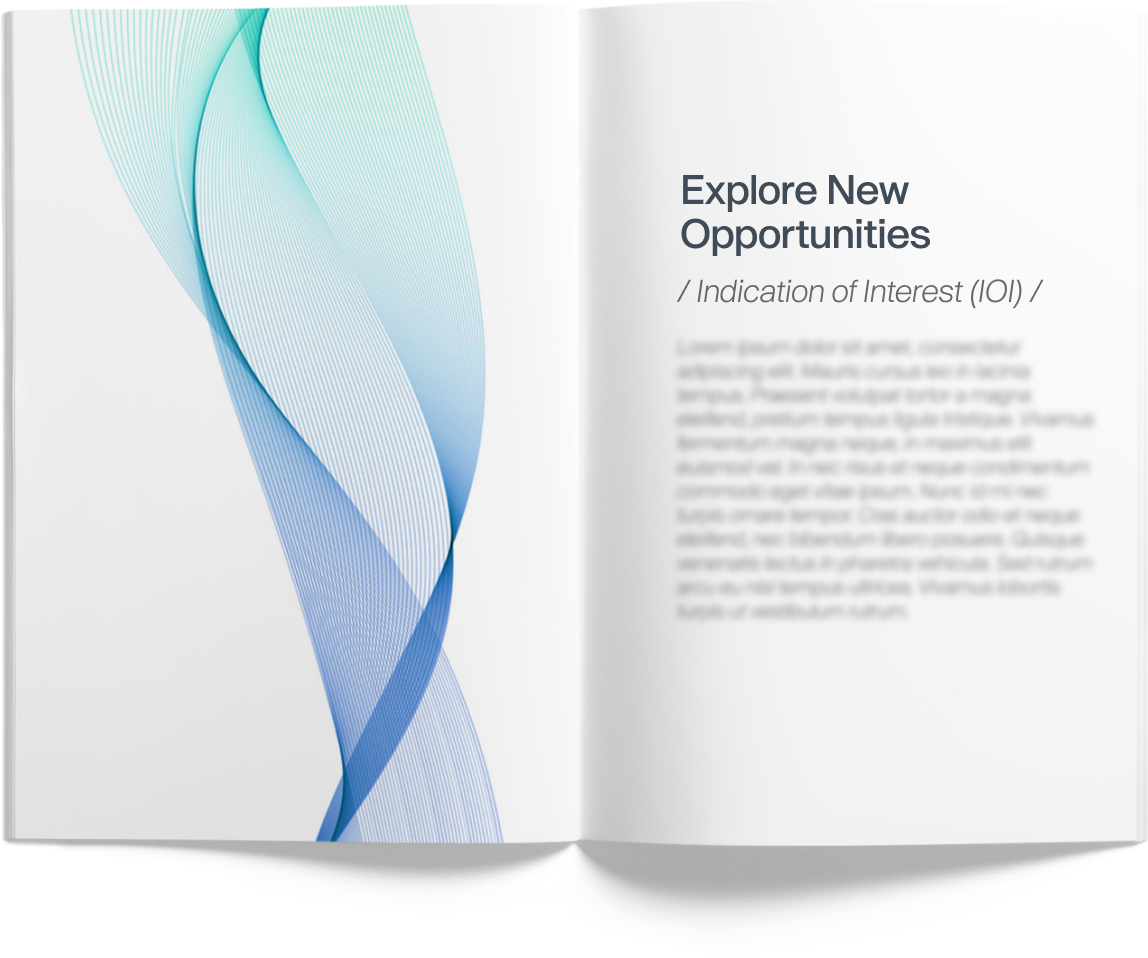 A better understanding of an IOI
An IOI, as the name implies, shows that a buyer or seller is interested in effecting a transaction. Generally, it includes key information like size (volume) and/or price. However, it does not mean that a transaction has to take place. That said, IOIs can provide helpful insights into market conditions and can serve as a helpful indicator for a potential party of the interest on the other side.
What role do IOIs play in the private market?
Because shares of private companies cannot be freely traded and require the approval of the issuer, IOIs are a very helpful tool for buyers and sellers in the private market to express their interest and engage in the process of completing a transaction. IOIs also provide market signals, including pricing indications and demand for the shares of a particular company.
Through a private marketplace like Forge, both sides can submit IOIs to indicate their interest in purchasing or selling private securities, and this information can help bring buyers and sellers together. IOIs can also show whether private market conditions seem to favor buyers or sellers and whether there's an imbalance between buy-side and sell-side IOIs (meaning, if more people are looking to sell or to buy), which can also influence the price of the shares. So, if there are more buy-side than sell-side IOIs over a few months, for example, that could mean that sellers have more leverage, since there are many interested buyers, and the price may move up. A high number of IOIs in general could also show strong liquidity opportunities, which typically results in a narrower gap between the price of buy and sell IOIs.