Private Market Glossary
What is a Broker-Dealer?
A broker-dealer is an individual or an entity that is engaged in the business of facilitating securities transactions for its own account or for the account of others. Broker-dealers must register with the Securities and Exchange Commission (SEC), and depending on their specific activities may also need to register with "self-regulatory authorities", such as the Financial Industry Regulatory Authority (FINRA), or certain exchanges. Broker-dealers may also be subject to state registration.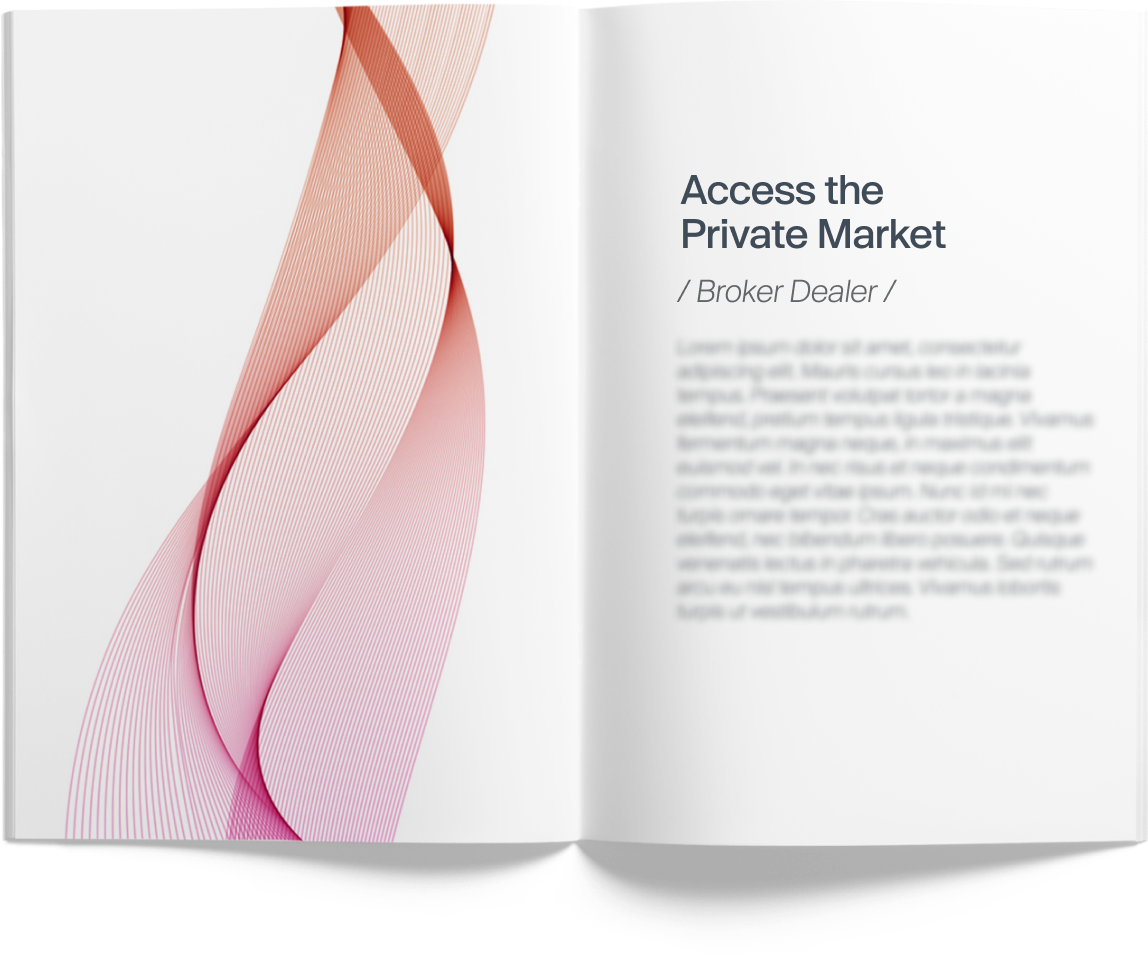 A better understanding of broker-dealers
A broker-dealer can act as an agent or for its own account (i.e., in a principal capacity). A broker acts as an agent for its customer and may represent one or both sides in a transaction.
A dealer acts as principal, meaning that they trade for their own account. A dealer may also act as a market maker, which means that they stand ready to participate in transactions both as a buyer or seller to provide liquidity in the market. Broker-dealers are also required to issue confirmation statements to investors at the time or immediately following the transaction.
While broker-dealers may be involved in providing incidental investment advice, broker-dealers are not investment advisers unless they are also registered as such, and investment advisers are not broker-dealers and can't provide brokerage services. Broker-dealers and investment advisers are subject to different regulatory requirements and generally operate differently, so investors should do some due diligence to better understand who they're working with and in what capacity. Note that the same entity can be a "dual registrant" - registered with the SEC as both an investment adviser a broker-dealer.
What role do broker-dealers play in the private market?
A broker-dealer can play a key role in facilitating private market securities transactions. If a startup employee has exercised their stock options and wants to sell the shares they now own, they might turn to a broker-dealer to find a buyer. For performing this work, a broker-dealer can charge a commission.
Private market participants, like the seller above for example, do not legally require the help of a broker-dealer, but many find that working with a broker-dealer makes it easier to conduct securities trading, particularly in less liquid markets. A broker-dealer could potentially also help private market participants find better pricing than they could on their own.
Examples of broker-dealers
Some examples of broker-dealers include:
Smaller or specialized broker-dealers such as:

Forge Securities LLC, a wholly owned subsidiary of Forge Global, Inc., which engages in the business of facilitating private market stock transactions between buyers and sellers of pre-IPO companies.
Houlihan Lokey Advisors, LLC, which engages in underwriting and facilitating mergers and acquisitions.
Robinhood Financial LLC, which specializes in helping retail investors buy and sell publicly traded securities through their app.

Bigger broker-dealers such as Goldman Sachs & Co. LLC and J.P. Morgan Securities LLC, offer a full range of brokerage products and services and typically focus on big institutional investors.