Private Market Glossary
What does qualified client mean?
A qualified client 1 is a person that meets certain financial thresholds set by the Securities and Exchange Commission (SEC) that allow investment advisors to charge these clients performance-based compensation (i.e., generally, a percentage of gains realized on investments made for the account of these clients). These thresholds are adjusted periodically by the SEC – the current threshold in effect for individuals since 2021, is a minimum of $1.1 million in assets under management with the investment advisor or at least a net worth of $2.2 million, excluding the client's primary residence.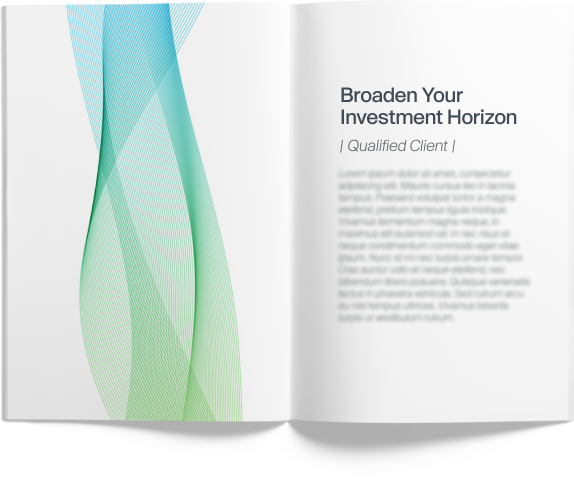 A better understanding of a qualified client
Qualified clients also include those who meet the SEC's qualified purchaser threshold, which is generally higher for a qualified client. Plus, a qualified client can include knowledgeable employees (another term that is specifically defined by the SEC) of an investment advisor.
Qualified clients have access to more investment opportunities than investors with lower net worth or less assets.
What role does a qualified client play in the private market?
Qualified Clients are a separate category of investors that allows investment advisors to offer specific products tailored to more sophisticated (and higher net worth) clients that are not available to smaller investors.