Private Market Glossary
What is an Initial Publish Offering (IPO)?
An Initial Public Offering (IPO) is a process where a company issues and sells equity to the general public in order to raise capital. When a company goes public, essentially anyone can buy or sell the company's stock. To go through an IPO in the U.S., a company typically must register the securities it wishes to offer, and the transaction itself, with the Securities and Exchange Commission (SEC), which ultimately leads the company to have ongoing public reporting requirements with the SEC.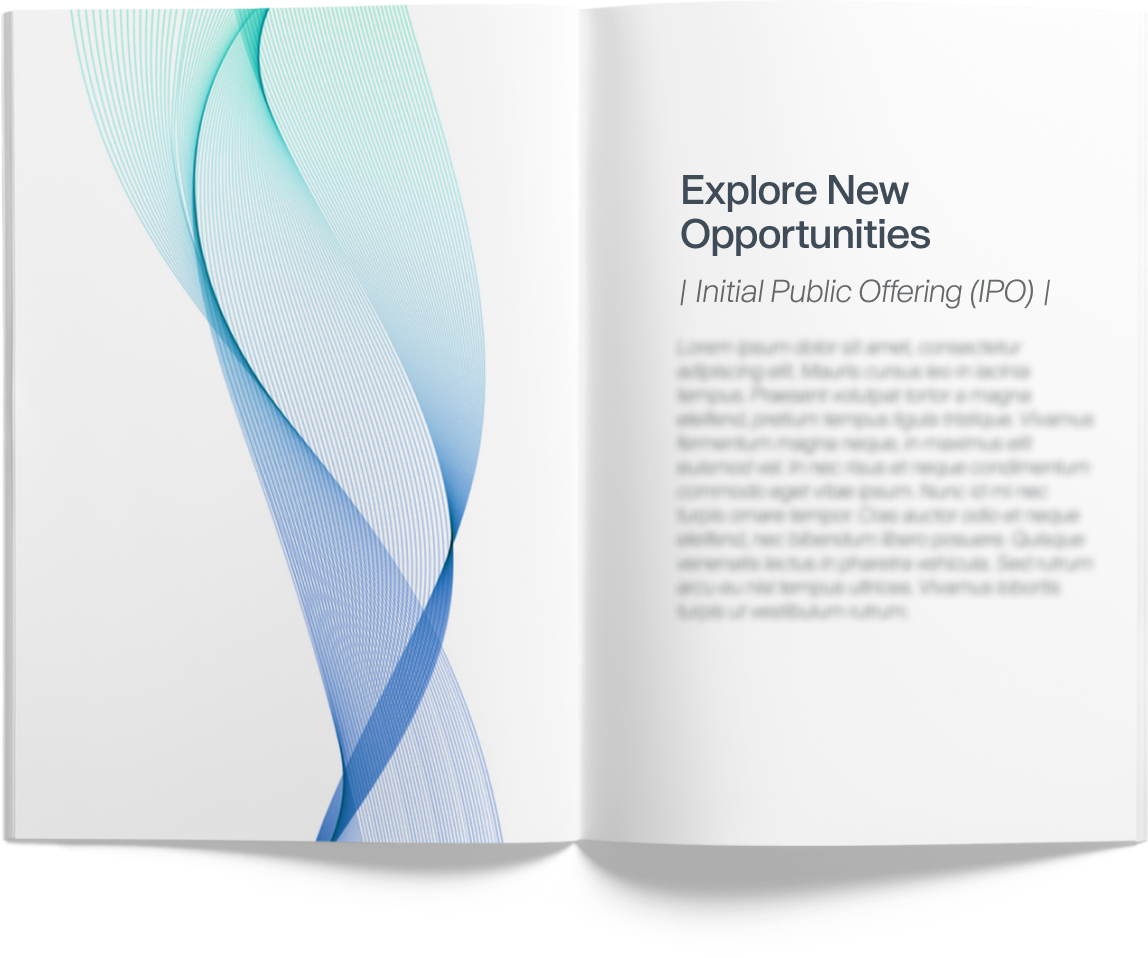 A better understanding of IPO
When a company has an IPO, it can raise capital while providing liquidity to existing shareholders. Companies generally sell a portion of their equity to the general public in exchange for funding, somewhat similar to selling equity stakes via fundraising rounds.
Then, following the IPO, and typically after a lockup period, company insiders (generally, investors who held shares before the company went public) can sell their shares to the public. This gives these individuals a chance to cash in their equity.
The IPO process typically starts with registering with the SEC as discussed above, which involves certain disclosures about the business, like financial results and risks. From there, companies will typically engage underwriters, such as investment banks, to go on what's known as a roadshow, where they figure out what to price shares at and seek initial buyers. On the day of the IPO, there will also generally be a discovery process to determine the IPO share price before the stock ultimately starts trading publicly on a stock exchange. In all, the process tends to take at least five months, notes PwC.
What role does an IPO play in the private market?
An IPO provides a pathway from the private market to the public market. By conducting an IPO and registering with the SEC, companies generally have to provide more financial disclosure than they would if they had remained private. However, some companies see the opportunity to raise capital and gain significant liquidity as being worth incurring those additional obligations.
Meanwhile, private market investors often consider whether a company is likely to have an IPO or similar liquidity event. If an investor can buy pre-IPO stock in a startup, they could potentially enjoy significant returns if the company has an IPO listing, though it still depends on the IPO share price compared to the initial investment.
What are some examples of 2022 IPOs?
While the IPO market wasn't as active in 2022 compared to 2021, nearly 1,700 companies globally still had an IPO in 2022, according to S&P Global Market Intelligence.
Some examples of companies that had IPOs in 2022 include*:
Amylyx (AMLX): A pharmaceutical company working on developing a novel therapeutic for amyotrophic lateral sclerosis (ALS), Alzheimer's disease and other neurodegenerative diseases. Amylyx completed its Initial Public Offering on January 7, 2022.
Arcellx (ACLX): A biotech company that develops novel, adaptive and controllable cell therapies for the treatment of patients with cancer and autoimmune diseases. Arcellx completed its Initial Public Offering on February 4, 2022.
Knightscope(KSCP): A security and robotics company developing a technology stack designed to predict and prevent crime utilizing autonomous robots, analytics and engagement utilizing a "Hardware + Software + Humans" approach. Knightscope completed its Initial Public Offering on January 27, 2022.
* The companies indicated are provided for illustrative purposes only and neither they nor their results or experiences are representative of any broader market, nor is inclusion of a company an endorsement of the company. They are purely examples to provide context and clarity.